Room Control
Let's explore on your own unique smart room control for your beloved family.
What make your hotel become luxurious, class and perfect? This is a environment that make your customer feel the most convenient,comfortable and safe. When the door just openned,ligthts automaticly turn on,dimmer light gradually light up,curtain opento welcome the guess coming with a a modern and comfortable space.
The experience of customer
Your client could control the room by an very easy way to create their favourite status they want.This is a room equiped with
full utilities to strengthen the experience of customer.Customer can adjust the brightness of lamps by dimmer,all mode such as "relax","work","read",...,temperature,humidity,curtain,cleaning request,serving service is implemented by pressing only a button.

Beside that,customer will be experiencing "alarm" narturely instead of adding an alarm clock or needing a hotel staff to wake you up. Customer will be alarmed by automatic light,the light will be slowly increased, which benifit your heath. Moreover, when waking up at midnight,walking down the bed,your customer won't have to seek to find a way or a switch, the floor light will automatically illuminate the path without affecting to the person who is sleeping and the button edge will light up to be easily identified.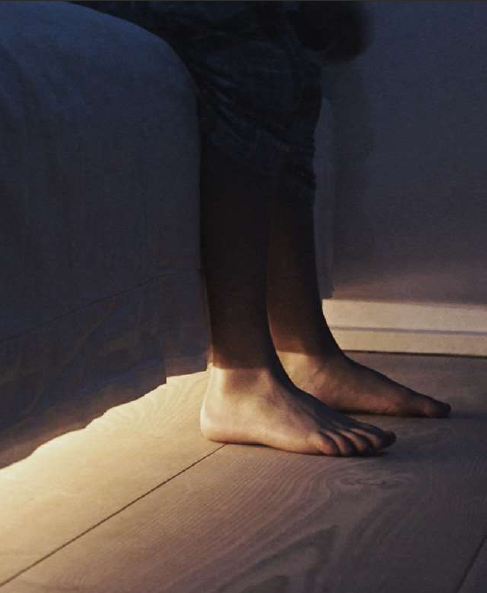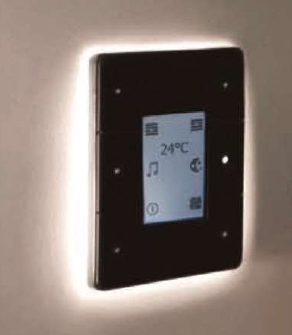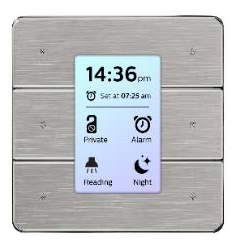 RoomControl Solution of Philips supply a smart management system, products in this system are modernly designed with elegent and delicate style suitable for interior design system for hotel rooms.

Saving energy
In many cases,guess go out and forget to turn off the light,air condition,heater...This causes huge waste of electricity and is difficult to control.With RoomControl Solution,these issues are no longer concern,you can totally control all "on/off" status of devices,enhance service quality and save energy.From that,it help to not only increase business efficiency but also detect incidents, maintain maintenance more easily and quickly.

Optimize performance for hotel
TWD offers RoomControl Solution to improve employee productivity and efficiency.Hotel staffs can easily see when the room is unoccupied,receptionist can adjust the status of each room when guest cheek in and exactly detect the room when they receive a call asking for help from the guest.